What it dew Albany, last night was prime, but wait, don't take my word for it! Ask my camera: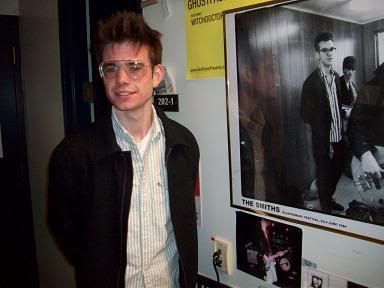 Note the simiarities, I'm writing a book on this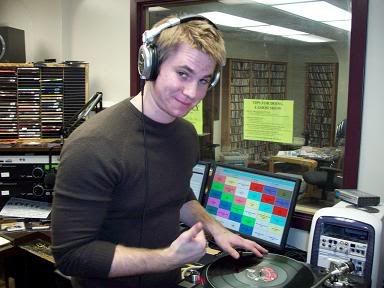 Kris was covering the 6-8, his Drum and Bass program is Saturday nights from 6-8, check it out for real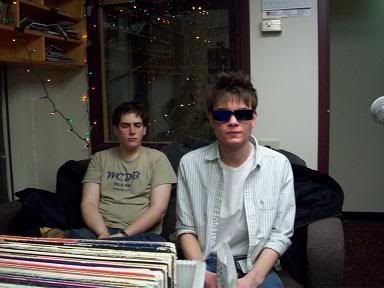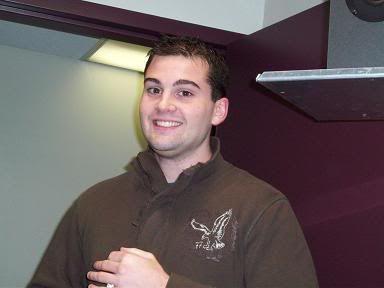 Matt Matt MATT, awesome character, dude will be up on an Alt Rock show later this semester, keep an ear out for it



When There's a choice between Suzie Q and the unknown Tesla Girl from the OMD cover...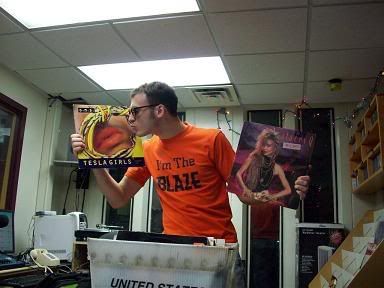 The choice is obvious. Time to go downtown: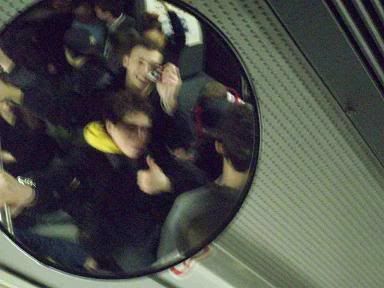 Hipsters take note, the convex mirror on buses is the new myspace picture spot... Fact not fiction.

The rest of the night involved a keg stand, a washing machine, the coolest interpretation of E.T. ever to be on a T-shirt, DAN FUCKIN' PATTERSON, and bangin' garlic bread at ca. 2am. In that order.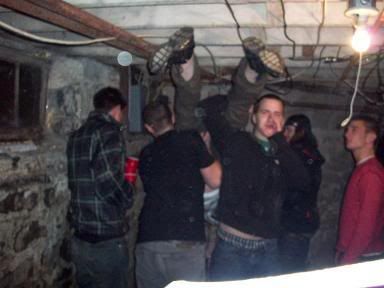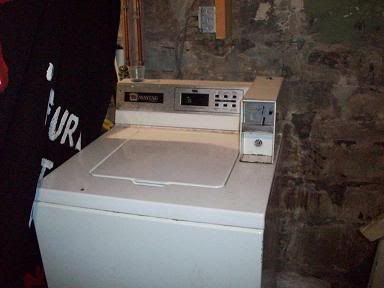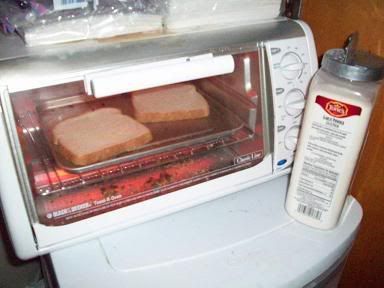 WOW
The songs that kicked the adventure off: ("Party Weekend" was stuck in my head for the remainder of the night):


ART OF NOISE - DRAGNET THEME '87
EURYTHIMICS - SHAME
B-52'S - WHAMMY KISS
MIKE AND THE MECHANICS - ALL I NEED IS A MIRACLE
JIM CARROLL BAND - PEOPLE WHO DIED
JOE "KING" CARRASCO - PARTY WEEKEND
Q LAZZARUS - GOODBYE HORSES
TALKING HEADS - LOVE > BUILDING > ON FIRE ***
BAUHAUS - TELEGRAM SAM
DAN ACKROYD AND TOM HANKS - CITY OF CRIME
GO WEST - CALL ME
DEBBIE HARRY - RUSH RUSH
DIRE STRAITS - MONEY FOR NOTHING ***
JAMES WHITE AND THE BLACKS - CONTORT YOURSELF ***
BARRACUDAS - SUMMER FUN
NEW ORDER - AGE OF CONSENT
GREMIES - NO SURFING IN DORCHESTER BAY
A MILLION MILES AWAY - THE PLIMSOULS
GANG OF FOUR - I LOVE A MAN IN UNIFORM
DELTA 5 - MIND YOUR OWN BUSINESS
FAITH NO MORE - WE CARE A LOT
GREEN DAY - 409 IN YOUR COFFEEMAKER
THE ENGLISH BEAT - JACKPOT
OINGO BOINGO - NOT MY SLAVE
BERLIN - THE METRO *** <3 Tina
THE SMITHS - ASK
GUNS AND ROSES - YOU COULD BE MINE

*** = Request

Thanks to my radio listeners, phone callers, big poppers, show stoppers... uh... ET-T-shirt-wearers... I'm out 'til next week, keep it tuned
-LEON