Last night's show was really something else, as always! Ghetto extraordinary! Check it out,


Matt completely started the Kitchen off by showing up with a big-screen laptop fulla donuts, hell of appropriate




Andrew and Matt got their lossless on with the rock rotation CDs, while Chris seems to be trying in vein to pick up WiFi



what can I say I like to dance



Fact: TJ is now on the Internet

Another thing I've been meaning to address is the laffs that can be found in the studio computer, which tries to auto-complete artist and song title info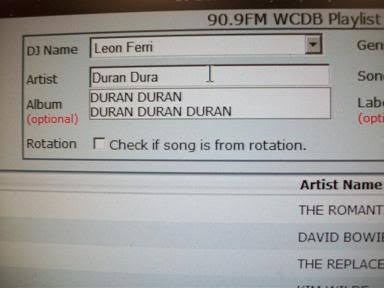 IDM/Experimental dance fans understand this joke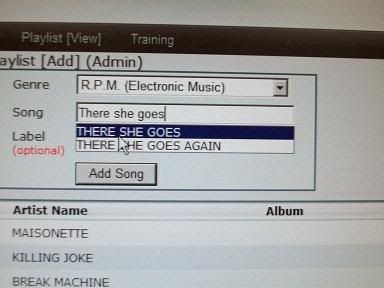 Fans of the La's or Six Pence None the Richer might pick up on this one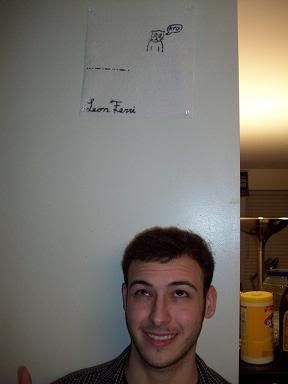 The night came to summation when I went back to a good friend's apartment and found the paper towel I once drew a cat on was not actually thrown away but that it was immortalized on the wall in stead



PLAYLIST AS ARCHIVED ON WCDBFM.COM

THE KNACK - BOYS GO CRAZY
SAMANTHA FOX - NOTHING'S GONNA STOP ME NOW
PRIMITIVES - SECRETS
BILLY IDOL - CRADLE OF LOVE
SILVER POZZOLI - AROUND MY DREAM
MURRAY HEAD - ONE NIGHT IN BANGKOK
THE STRANGLERS - ALWAYS THE SUN
ROXY MUSIC - MORE THAN THIS
MICHAEL JACKSON - SMOOTH CRIMINAL
AFRIKAA BAMBATTA & JOHN LYDON - WORLD DESTRUCTION
PAULA ABDUL - OPPOSITES ATTRACT
DRAMARAMA - ANYTHING, ANYTHING
HOWARD JONES - WHAT IS LOVE
THE PASSIONS - STRANGE AFFAIR
GREG KIHN BAND - JEOPARDY
VAMP TRANSVISION - I WANT YOUR LOVE
BREAK MACHINE - STREET DANCE
KILLING JOKE - LOVE LIKE BLOOD
MAISONETTE - HEARTACHE AVENUE
THE LA'S - THERE SHE GOES
TALK TALK - SUCH A SHAME
ESCAPE CLUB - WILD WILD WEST ***
KIM WILDE - VIEW FROM A BRIDGE
THE REPLACEMENTS - ANSWERING MACHINE (LIVE) ***
DAVID BOWIE - CHINA GIRL
THE ROMANTICS - TALKING IN YOUR SLEEP
DURAN DURAN - A VIEW TO A KILL
THE BANGLES - MANIC MONDAY
HUEY LEWIS AND THE NEWS - YOU CRACK ME UP

(*** = Request)

here's an MP3 for y'all, presented by Chris Spahr: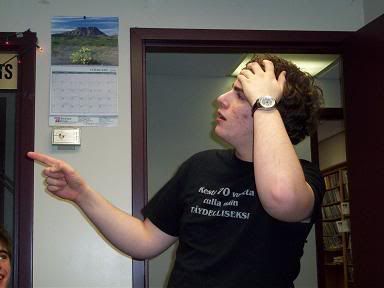 It's Iceland, or the Phillipines...




Or Hastings...




Or, or.... THIS PLACE!

Murray Head - One Night in Bangkok (Right click, "Save Target As...")

WORD Tune in next week for more craze.
-LEON